Science IEP M.1 1st semester
เกี่ยวกับคอร์ส
Students are able to learn and analyze how the Science is learned, properties of pure substances, classification and components of pure substance, cells, transport in and out of cells, reproduction and propagation of flowering plants, photosynthesis, transport of water, nutrients, and food in plants.
These can be done by searching, exploring, developing scientific method and the 21st century skills, searching for the information and discussing. These are for the students to gain the knowledge, comprehension; to communicate the lessons learned; to be able to decide, solve problems; apply the knowledge in daily life; and to gain the scientific mind, moral, ethic and appropriate value.
Show More
What Will You Learn?
Students will be able to access the lesson from anywhere and anytime. In addition, there will be beneficial to students' in term of rechecking their understanding.
About the instructor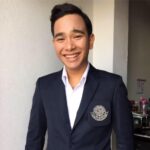 Education -Master of Education Program in Curriculum and Instruction (In process) -Bachelor of Arts in English, Kasetsart University (Second-class honors) - Winning First Prize Scholarship with KUTUA to Tokyo University of Agriculture, Japan - Winning First Prize Scholarship with ILCS to University of Leeds, United kingdom Experience - I have been teaching for ELT for 3 years. - Guest speaking at Department of Skill Development Phichit ( Webinar) : English for Communication (2021) - Guest speaker at Faculty of Humanities and Social Science (Webinar) at Nakhon Sawan Rajabhat University (2021) - Guest speaker at Faculty of Humanities and Social Sciences (Online seminar) at Phranakhon Si Ayutthaya Rajabhat University. (2021) - Guest speaker at Faculty of Education, Nakhon Sawan Rajabhat University (2021) - Guest speaker at Kaolieo District of Non-formal and Informal Education (2021)
Course Curriculum
Chapter 3 : Elements and Compounds
Student Ratings & Reviews
No Review Yet