English for Career III – English for Hotel M.5
เกี่ยวกับคอร์ส
In this course, students will be able to find their interest about hotel business and inspiration about the job. Students will explore all aspects of hotel staff duties, departments in hotel and hotel services. Communication skills, expression and grammatical structures about hotel will be upskilled in this course.
What Will You Learn?
To expose students to essential hotel terminologies and expressions used in the domain of hotel operations.

To develop students' communication skills in various situations as hotel staff. To prepare students for future careers in hotel industry.
About the instructor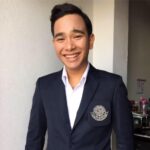 Education -Master of Education Program in Curriculum and Instruction (In process) -Bachelor of Arts in English, Kasetsart University (Second-class honors) - Winning First Prize Scholarship with KUTUA to Tokyo University of Agriculture, Japan - Winning First Prize Scholarship with ILCS to University of Leeds, United kingdom Experience - I have been teaching for ELT for 3 years. - Guest speaking at Department of Skill Development Phichit ( Webinar) : English for Communication (2021) - Guest speaker at Faculty of Humanities and Social Science (Webinar) at Nakhon Sawan Rajabhat University (2021) - Guest speaker at Faculty of Humanities and Social Sciences (Online seminar) at Phranakhon Si Ayutthaya Rajabhat University. (2021) - Guest speaker at Faculty of Education, Nakhon Sawan Rajabhat University (2021) - Guest speaker at Kaolieo District of Non-formal and Informal Education (2021)
Student Ratings & Reviews
No Review Yet